Café/Bar where you can connect with travelers from all over the world.
OPEN 11:00 ~ 15:00
The café/bar where you can get to know other travelers and local guests.
It is a meeting place for travelers to enjoy Japanese food while providing an opportunity to meet and converse with locals. We offer you our special menu, sake, plum / yuzu wine, and more.
CAFÉ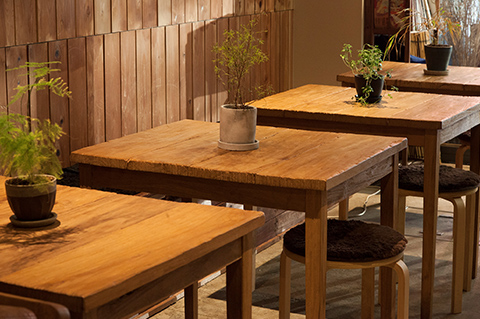 BAR